---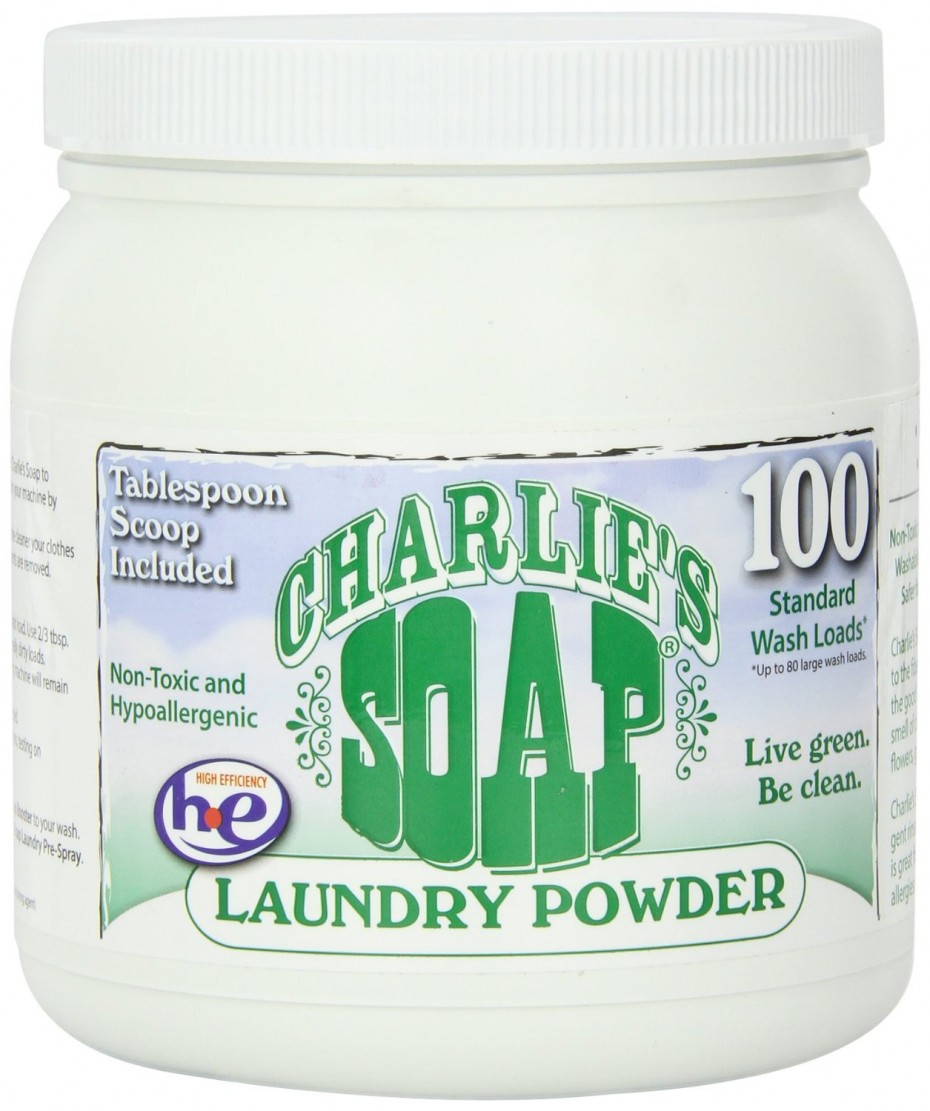 This shit is so dope.
I started using Charlie's Soap laundry powder about a year ago. After my cancer diagnosis, I started looking at the chemical contents of my household products, and wanted to reduce the amount of unnecessary exposure to perfumes, possible carcinogens, and the like. Yes, science smartasses, I know even "natural" things contain chemicals, but I wanted to reduce the amount of man-made petrogarbage in my home, and keep things as simple, clean, and pure as possible. Going through chemo did weird things to my sense of smell: it made me really sensitive to the smell of bleach or strong kitchen and bathroom cleaners, and I could smell fake fabric softener smells a block away. It just grossed me out.
So I was looking around on Amazon for laundry soap alternatives, and found Charlie's Soap. I bought a tub, and fell in love. It's a super duper cost-effective and very simple laundry detergent you purchase in concentrated powder form.
I found it on Amazon, and have subscribed so I get a new tub every 6 months or so when I run out — it lasts a long time! It contains no dyes or scents, and is biodegradable. It gets my clothes, towels, kitchen rags and linens clean.
"If you want flowers, go pick some," it says on the back of the tub.
Some of the benefits listed on the label:
• Only use one (1) tablespoon per large load.
• Safe for all HE machines.
• Softeners are not recommended or needed. That means even greater savings on your laundry.
• Safe and effective for all fabrics, including silk, wool, linen, cotton and high-tech micro fibers.
• Contains no clays, dyes, phosphates, ultraviolet brighteners or perfumes.
• Will not fade your colors.
• Removes entrapped odors from athletic wear.
• Ingredients: NATURAL MINERAL INGREDIENTS: Sodium carbonate, sodium metasilicate (rinse aid formed by heating a mixture of sand and sodium carbonate). BIODEGRADABLE INGREDIENTS: C12-15, Pareth-2 (Vegetable and mineral sourced surfactants).
If you or someone in your household has allergies or sensitive skin, it's fantastic for them, too. Very non-irritating.
And finally, I like it because I'm lazy and hate carrying really heavy bottles of liquid detergent home from the grocery store. I order a tub of this on Amazon twice a year and it's just one less thing I have to drag home from the store. Don't judge!
---
Charlie's Soap Powder, 2 lbs (powder): Currently $14.99 on Amazon, for about 100 normal washloads. That's like 15 cents a load!
There's a larger size available that comes out to like 8 cents a load. Crazy! I love this stuff.
Charlies sells other similarly simple cleaning products, including kitchen/household cleaner, an indoor/outdoor cleaner for institutional use, and a liquid version of the laundry soap. I prefer the powder because it's so concentrated and cost-effective.